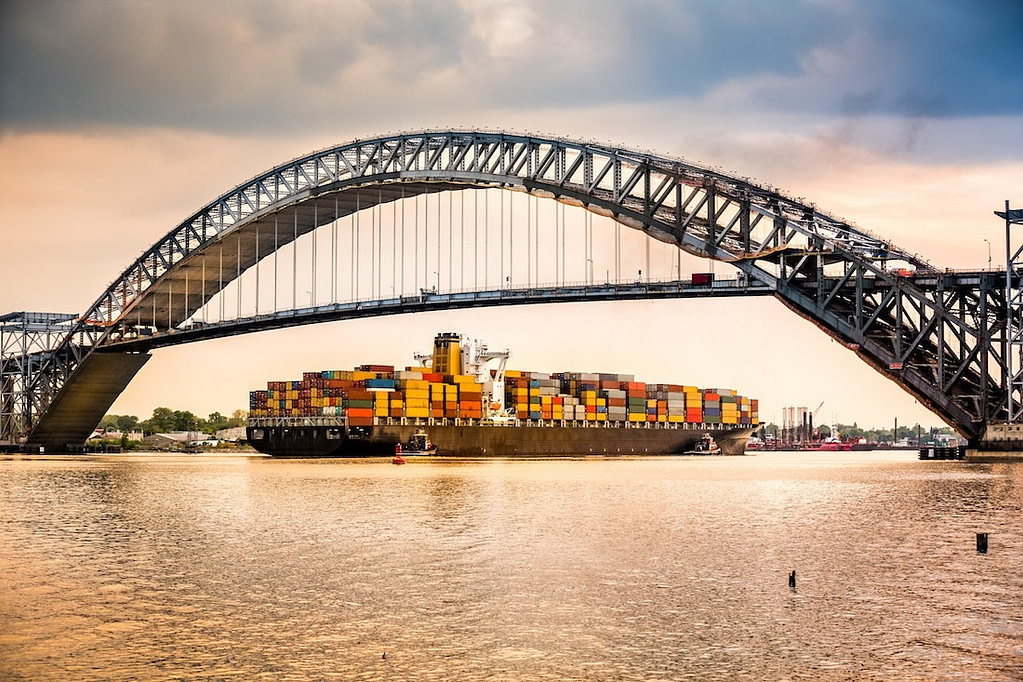 How Intermodal Factoring Works
Intermodal transportation is a means of freight movement via sea, highway, rail, and air. When you're factoring shipments that are sent by sea, the factoring company's client is responsible for retrieving the container from the cargo ship. Let's take a closer look at how this process works.
A delivery order (DO) is transmitted to a trucking company that specializes in hauling intermodal containers. The trucking company will send a driver to pick up a container from a shipyard after receiving and accepting the DO.
The driver will then receive an interchange (or an "in/out") ticket that states that they picked up the correct container. The ticket includes the container number and will also generally include the chassis number for identification purposes.
The driver then hauls this container to its destination. The receiver will sign a bill of lading (BOL) from the trucking company, acknowledging that the container was accepted and had arrived in good condition.
Now, if the shipment is going by rail, the same process applies but with a few differences. The driver would haul the container to a rail yard, where they would take over getting the container to its destination. Instead of a signed BOL, a rail ticket is sent over to the factoring company as proof that the container was dropped off at the rail yard and was properly accepted. This ticket, like the in/out tickets, will have the container number on it for identification.
Another scenario is that the trucking company may receive a DO from the cargo ship line to bring the container back to their port of origination. The returned containers are then put back into the shipment cycle.
Why Transportation Factoring Clients Choose CoreFund Capital
Through our in-house Account Executives, factoring with CoreFund Capital will provide you with a high level of personal care and customer service, regardless of your size. We look forward to working with your company in order to grow your business and increase your cash flow through our invoice financing and receivable factoring services.
Because of years of experience working with transportation entities of nearly all sizes, our staff can help illustrate the benefits of choosing factoring services over alternative revenue streams. For example, many clients who're not initially aware of factoring may opt for securing a bank loan or credit card.
Here are a few of the drawbacks to those approaches:
Applying for bank loans involves lengthy paperwork and retrieving documentation
Credit cards typically have rising interest rates, compared to the affordable fee structures associated with factoring services
Securing bank loans and credit cards can take days to obtain, while factoring allows you to get paid on invoices on the same day, or within 24-48 business hours
Banks and credit card companies typically operate during normal business hours, while many factoring organizations have extended weekday and weekend availability
Both create debt against you personally or your business
Contact CoreFund Capital
For more information, feel free to call us or contact us and one of our Client Support agents will be happy to help you.
CoreFund Capital has the experience helping a variety of organizations and companies in a wide variety of fields. Some of the industries we serve are Freight and Transportation, Temporary Staffing and Medical, to name a few.
Experience the CoreFund Difference